The four-day governance meeting event was held in Nigeria to evaluate the and share progress of CL4STEM project with educational partners and government in the country.
Participants present at the 4-day event were project partners from India, Tanzania, Bhutan, Nigeria, and other stakeholders of the project. Among the participants are the Project Leader and Principal Investigator, Prof. Nuhu Obaje. The Project Advisor, Prof. Steve Nwokeocha, Dr. Edephonce Nfuka of the Tanzanian Open University, Professor Mythili Ramchard and Dr Vikas Maniar from Tata Institute of Social Sciences (TISS) India.
During the event, the Governor of Niger State, Alhaji Abubakar Sani Bello, represented by Professor Abubakar Baba Aliyu, the Commissioner for Tertiary Education, Science and Technology commended the project management for their achievements that have led to global recognition of Ibrahim Badamasi Babangida University (IBBU), Lapai in science and technology research. While officially declaring the opening of the four-day event opened, he gave further assurances on the willingness of government to promote collaboration stating that his administration welcomes the collaboration of any individual, or business entity, both national and international, willing to facilitate the growth of the education sector.
In his remarks, Professor Abu Kasim Adamu, the Vice Chancellor of IBBU, Lapai, disclosed efforts by the citadel at researching the development of virtual laboratory which can complement the current project in advancing the knowledge and practices of STEM teachers in the country.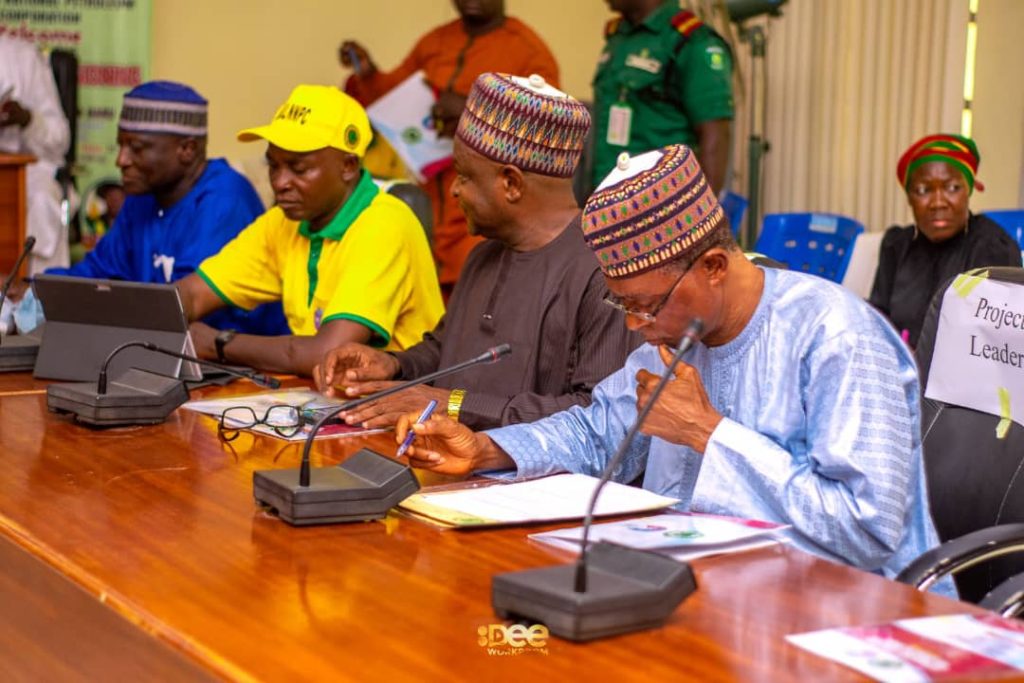 Further discussions were held among various participants and project members across the participating states (Kano and Kaduna), and educational stakeholders present including non-governmental organization such as Science Teachers Association (STAN), Mathematical Association of Nigeria (MAN).
As part of activities, some selected intervention schools were also visited in Paiko and Chanchaga of Niger State (Martins Sanda School and Federal Government College, Minna), and Kano (Kano First Lady and Federal Government College, Kano) in Nigeria.