The Selected secondary school teachers for CL4STEM in Niger State and their principals were among other participants at the launching of Connected Learning for Teacher Capacity Building in STEM (CL4STEM) Open Education Resource (OER) modules for Physics, Chemistry, Biology and Mathematics which took place on the on 24th May 2022 at the Ibrahim Badamasi Babangida University, Lapai (IBBUL). Addressing the participants at the module launch, the Vice Chancellor of IBBUL, Prof Abu Kasim Adamu urged the participants to utilize the moment and double their effort towards the teaching and learning of science and mathematics subjects in secondary schools. He said the project was aimed at developing the capacity of the secondary school teachers in mathematics and science subjects in order to make the whole process easier and also to motivate the students to key into learning science related subjects.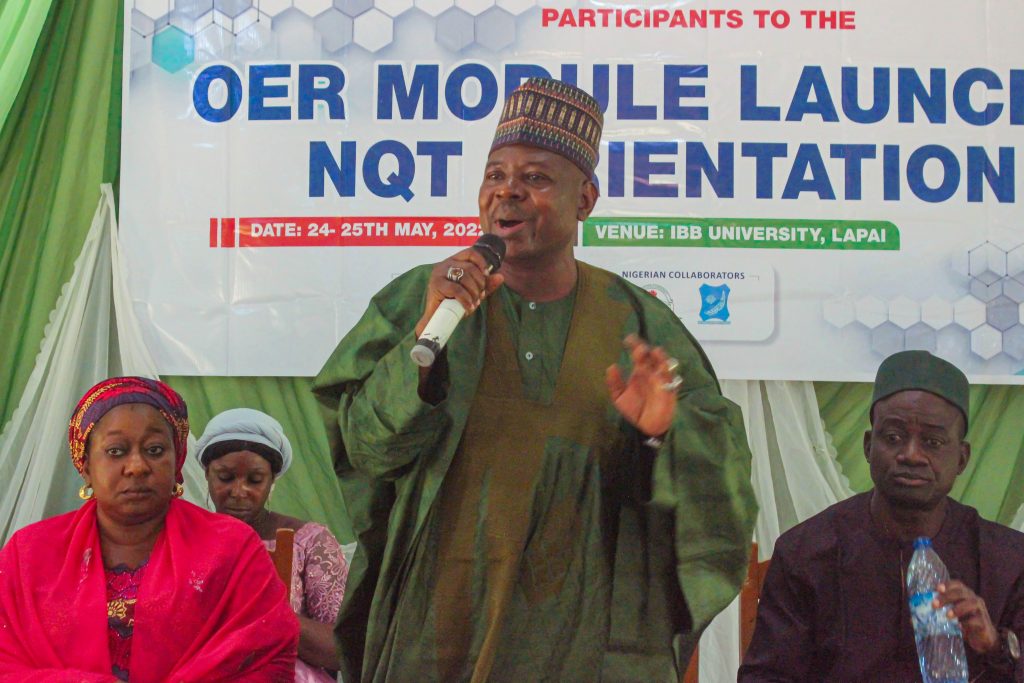 Prof Adamu stated that effective and efficient use, as well as promotion of science and technology is the major drive towards development of any nation, as such, CL4STEM project is a very timely and welcome development. He therefore expressed delight for IBBUL to be the lead of the CL4STEM project consortium.
Also speaking at the occasion, the CL4STEM Project LeadProf Nuhu G. Obaje, spoke on the significant of the project. He stated that the project involves knowledge transfer of Connected Learning Initiatives (CLIx) which is an online design lab course aimed at producing more graduates of science and technology. Prof Obaje explained that the project is an ICT driven technology that is expected to reach remote areas where schools might not be found.
Participants at the occasion expressed gratitude to the IBBUL saying that the CL4STEM Project is indeed timely as it will go in a long way in helping the teachers to teach their subjects effectively.